Kind Words from My Students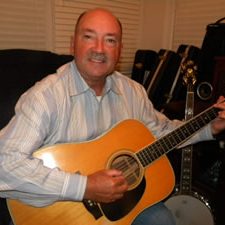 Bob Maddox
Charles County, MD I have tried many different books and websites over the years to try and teach myself to flat-pick the standard tunes with only moderate success. Without a doubt, your website has been the most successful learning process I have ever used. I have downloaded Nine Pound Hammer and Will the Circle be Unbroken just this week. I am already pretty decent at flat-picking these tunes at a moderate speed. I am so pleased, I can't begin to tell you. Your guitar style is exactly what I am aspiring to be. Your teaching method and the tools you are providing are just excellent. Thanks again. You have given me hope to become the guitar player I always wanted to be. Keep up the good work and thanks again. Thanks also for the free stuff. I am already working on the free lesson Shady Grove. Thanks again. Your friend for life.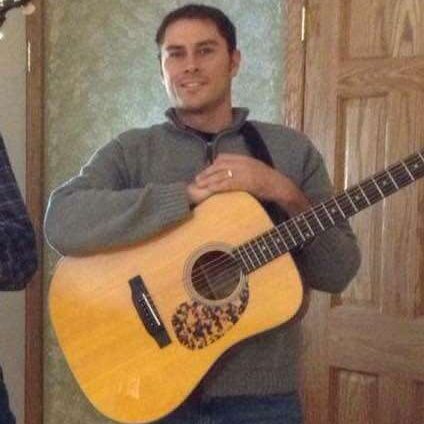 Brad McCord
Ohio, US Ryan Kimm is a talented musician and teacher. His material is excellent for anyone and will take your playing to another level. Lessons are thorough, fun, and taught in detail. You cannot go wrong with Musicwithryan.com!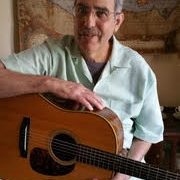 Victor Camp
North Carolina Music With Ryan is the most comprehensive guitar teaching course available anywhere online.  Ryan's unparalleled, highly developed methods and ability to teach music for every level of student is outstanding! Ryan's teaching program has the most superior and extensive modern teaching tools that enable the student to advanced at a very comfortable pace.  The vast repertoire of songs and instrumental tunes are fantastic.  With this unique site, the student not only learns to play particular songs but gets a full understanding of the music theory at hand combined with the proper technique for the left and right-hands. Ryan posses a rare gift and talent with his true spirit and enjoyment for teaching music that inspires the student to advance overtime far beyond any initial expectations!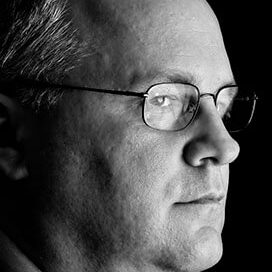 Joseph Peightel
Catonsville, MD I am thoroughly enjoying your eBook Flat-Pick Guitar III, and I am enraptured at the moment with learning Worried Man Blues. I love the arrangement, and wanted to thank you for including it.
Don McDonald
Hope, Ohio I have thoroughly enjoyed your instruction, particularly your Carter Style Gospel songs. Because of your easy to understand explanations, strum suggestions, video and music track back up, I have been able to progress and have fun playing. My understanding of finding the melody, incorporating strums and timing have been steadily improving.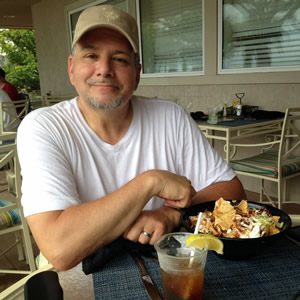 Dave Cibula
PA I've found Ryan's lessons to be the best on the Internet. I was a member of another internet lesson program for 6 months but wasn't getting much from it. It was more of a social place than real lessons. I joined Ryan's when I saw the Carter style lessons. Carter-style music was something I always wanted to learn and Ryan's lessons are the best. I'm a premier member now and plan on being one for a long time. I recommend anyone who asks about online lessons to Ryan's place you can learn fast with his videos and E Books. I have played for over 20 years and still find I can keep learning here.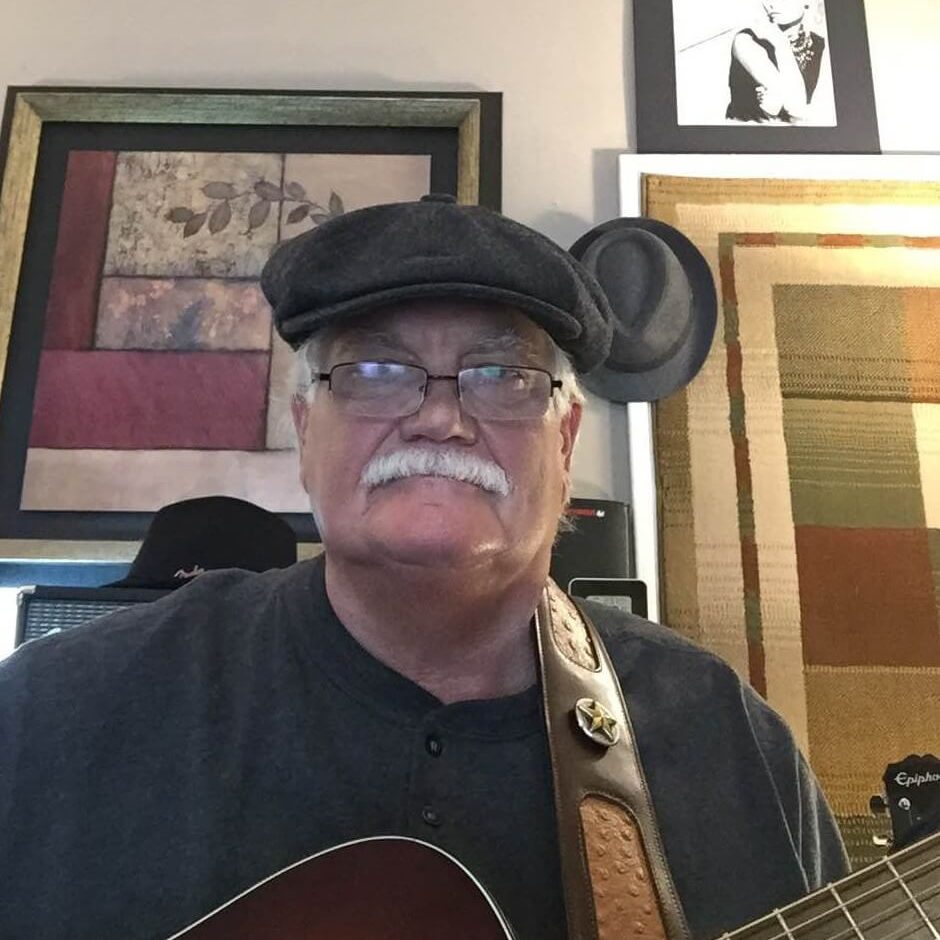 Steve
"Music with Ryan is the best site I have found to continue learning the guitar. Ryan breaks down his lessons so that I can follow along at my own speed. His teaching methods are the best I have seen and I have tried many other sites."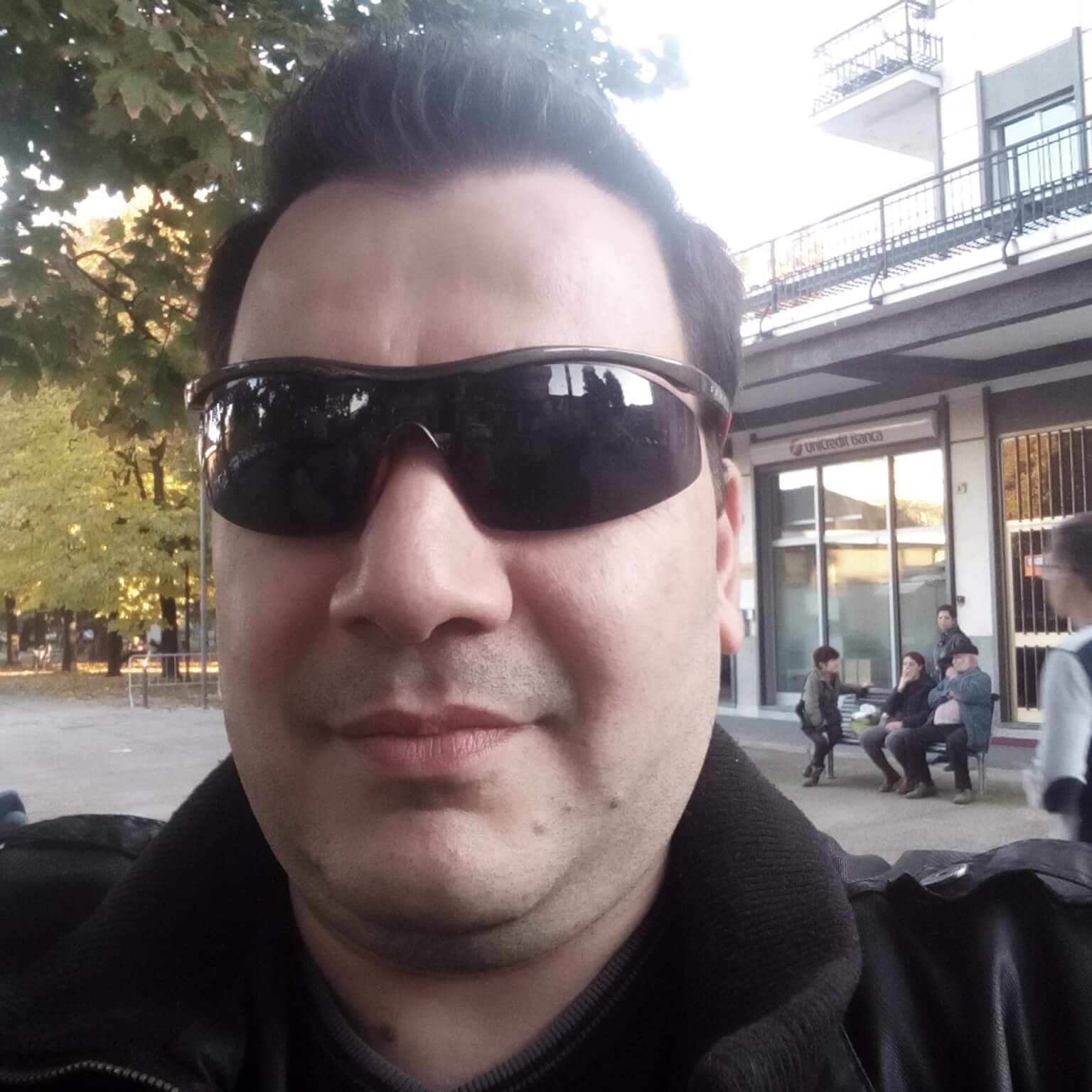 Asiel Giancaspero
Italia Ciao a tutti, volevo fare i complimenti a Ryan per il suo sito e per la passione per la musica. Io non conosco l'inglese e in Italia c'è poco sul flatpicking, ma vedere i video e ascoltare le musiche è di grande aiuto. Complimenti.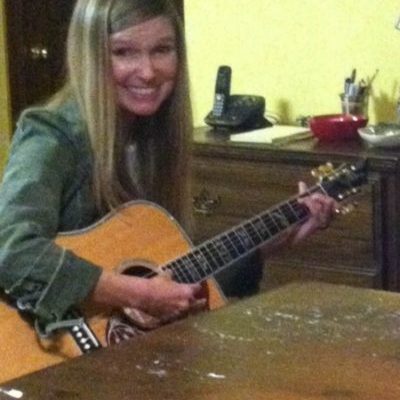 Camilee
Americus, GA I made hard copies of the p.d.f. sheets and organized them in a notebook for easy reference. When I want to spice up a song I go to my rhythm series p.d.f sheets and choose the corresponding key and pick tricks to learn to add flavor to my song. This course is jam-packed full of fun tricks (tools)! Ryan is a great instructor. I recommend this course to anyone who wants to add tricks to their toolbox. Thank you, Ryan, for your dedication to teaching guitar!!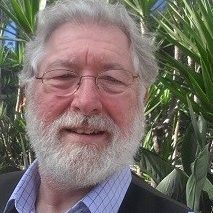 Mike Cee
Melbourne, Australia Mid 2014, I was searching online for lessons on playing 'Carter' style and came across Ryan's Flatpick Guitar course. I was just a basic 3 chord strummer and since then I've got a number of Ryan's individual song lessons which have been excellent in building up my skill and keeping my interest in learning more. Ryan's arrangements of some of the traditional bluegrass jam songs have been great for me as I'm using them to learn a nice 'solo' break for when I next get to a jam festival. What I particularly like about Ryan's lessons are that they are complete, very clear tab transcriptions and he takes it slowly on the video, measure by measure and gives you tips where needed, plus the practice tracks at different tempo's mean you can continuously improve. Like many of us, I get online lessons from a number of sources, so have many comparisons. I'm very happy to provide this testimonial and say that Ryan's quality of instruction is up there with the best of them, and I will continue to be a customer and look forward to getting many more lessons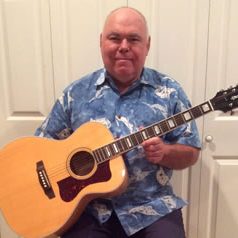 Ray Gibbons
Meridian, Mississippi I greatly appreciate you doing my previous requests for Tennessee Waltz and I Saw The Light. They are both outstanding lessons. The lessons in which you give two versions (Tennessee Waltz, Rock Salt and Nails, and Be Thou My Vision) are especially informative and a great value. Thanks for a great product!
Doug
Carlyle, IL I am 61 years young and have always had a desire to play the guitar at a higher level. Bluegrass and Country have always been my interest and I have tried many online courses for improvement, but all fell short. Once I found musicwithryan.com my search was over. The information needed to play songs are given in a format making it easy to understand and follow. Along with the song downloads, I decided to try the ecourse 101. I knew it was below my level, but I wanted to see if I could pick up any new information or at least refresh myself. Great move on my part! I am seeing some new information to clarify some old bad habits and am seeing some new ways to improve. I have been using the songs from Ryan for several years now and am excited as to the improvement I am making. The site is run professionally and questions are addressed quickly!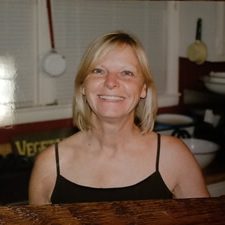 LC
Nashville, TN I've learned more from your online lessons than I ever did with private guitar teachers! I'd say that is a really good recommendation! Thank you!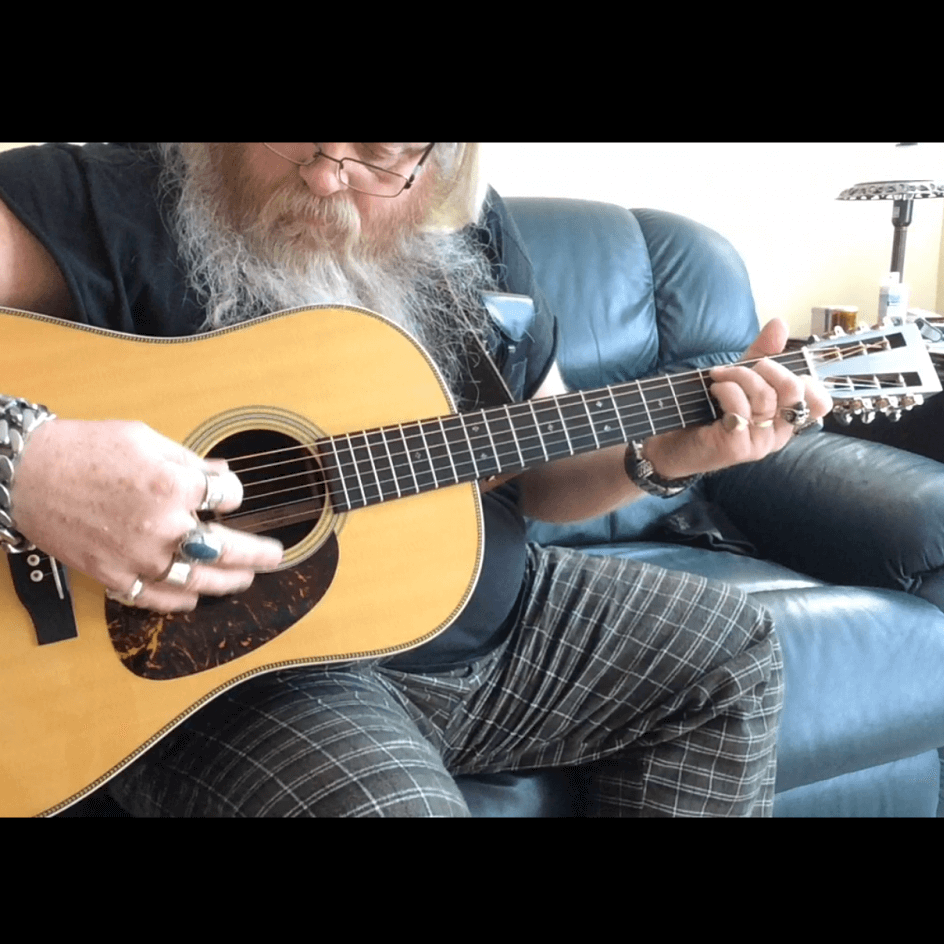 Rick Brown
London I really enjoy your Bluegrass lessons Ryan . They are very well presented and very helpful. Thanks!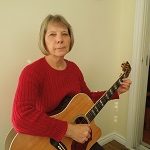 Verna Lee
Ontario, Canada I am learning the Ryan Kimm's Carter Style and really enjoying it. Ryan is an excellent teacher, and I look forward to learning a lot more from him. Thank you Ryan!
David Roth
Sacramento, CA I've looked at a lot of online lessons, and your is clearly the best. The reasons are simple. You break every lick down into its component parts, and you do it slowly and repeatedly, leaving no holes, no mysteries where important parts might fly by too quickly. Consequently, I'm able to pick up some very complicated stuff. Not quickly, but far quicker than if I were trying to pull this stuff off recordings, where important parts would inevitably be missing. Keep up the fine work. Your infinite patience and willingness to break things down is really appreciated. You're a model for all would-be, wannabe music instructors.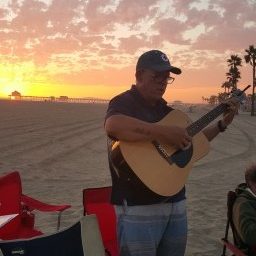 George Burchfiel
Orange, California I lead Sing-Alongs for senior citizens. I have become a capable "campfire strummer" but longed to improve my licks for more interesting sessions. I tried Guitartricks.com and found them to have some excellent teachers, but not in the style I wanted. (Bluegrass, Folk, and Country). I also tried Ultimate Guitar.com with a similar result. I found MusicwithRyan.com on youtube and I am thrilled. His tabs are precise and understandable and the support videos and commentary are superb. The package is a GREAT value.
Gary Richardson
Atlanta, TX I am enjoying the easy to follow instructions. I haven't been with the course long, but I find Ryan really great to work with. I think he is really interested in getting you to the level you want to achieve.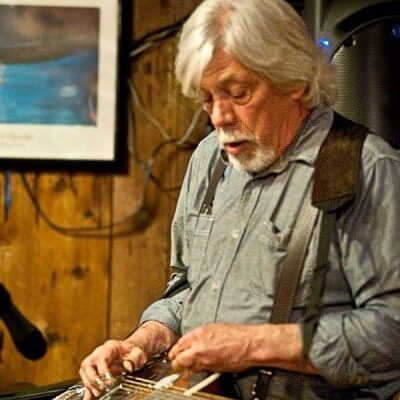 Bill Camp
Cougar, WA I've really enjoyed your lessons, especially the arrangements which I find to be creative. I'm classically trained from years ago, now play dobro at jams. Just getting back on guitar and bought Jerusalem Ridge in order to help figure out a Dobro arrangement, than stayed with the guitar. Now I've down loaded 4 of your advanced tunes, and am having a great time pickin'. What's really cool is that the chops from my twentys are back at 68. It was the interesting nature of your arrangements that kept my attention.. Feel free to use this testimony... Bill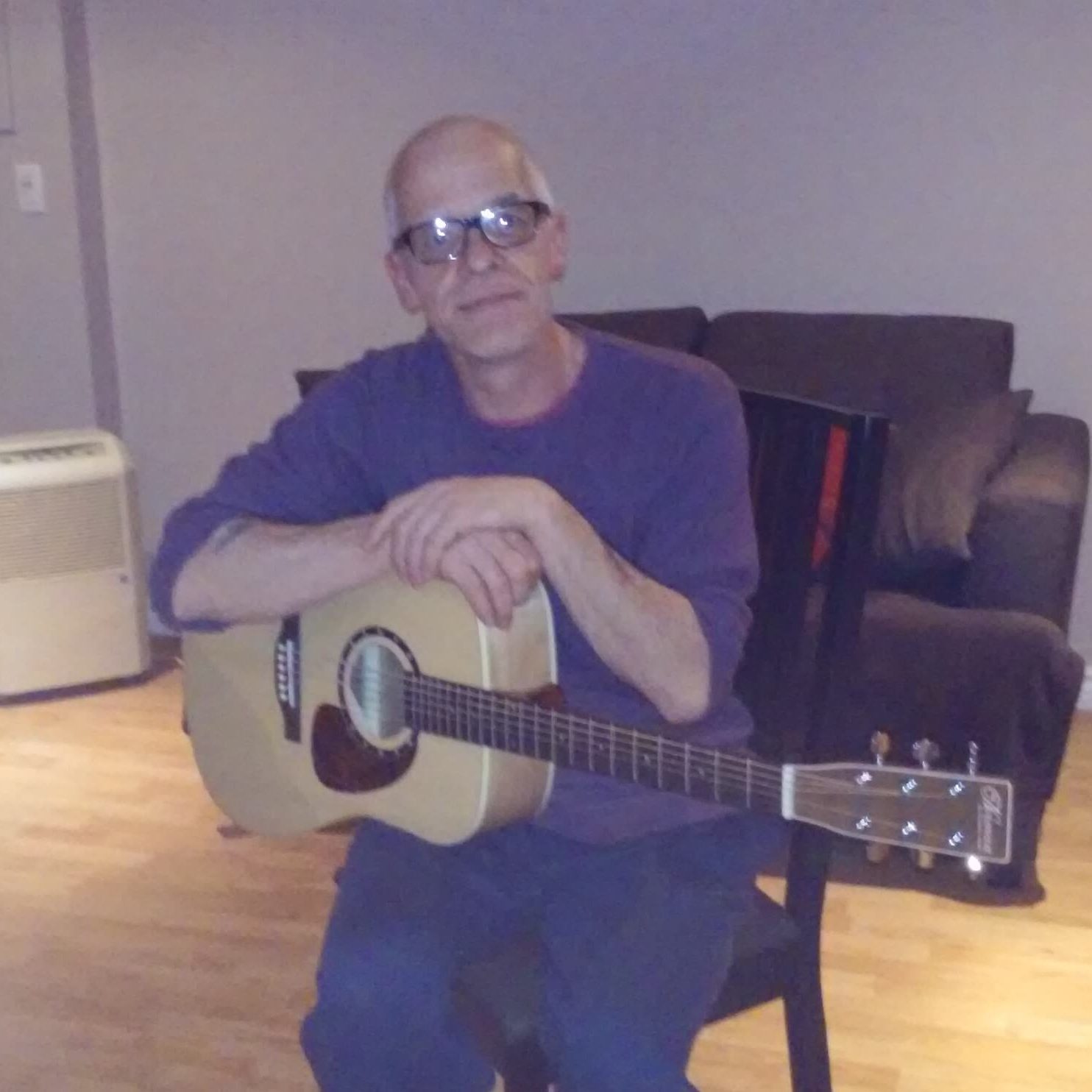 Jocelyn
Canada I just want to thank you for the "Rhythm Series." Often Simple things are always so good. First thing I saw the was the way you teach music and the calm (peaceful) way you teach it...awesome...I improved the way I'm playing now. I just have to follow your video and the backing tracks...Just to be calm and counting the beats measure by measure slowly at first, and increase the beat as much as I can play it. I'm able to now play wayfaring stranger without mistakes and I add my personal touch on it..and I like it...so thank you Ryan!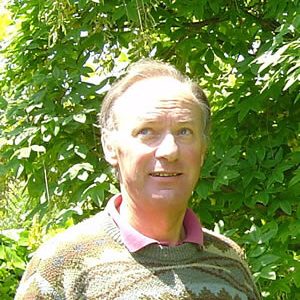 Keith R. Finch
Folkestone, England Hi Ryan, I am so glad I found your site. Your tuition is FIRST CLASS. I like your arrangements and as a Premium Member I get access to all the Videos, Tabs and MP3 Files. All of these make the learning process so much more enjoyable and easy to learn. I am not saying I find all the arrangements easy (I do not) but it's great trying to master the arrangements. I feel my playing has improved directly as a result of your site. There are not too many sites on the Internet that give such value and now we also have the bonus of live streams. BRILLIANT and a huge thank you. Keith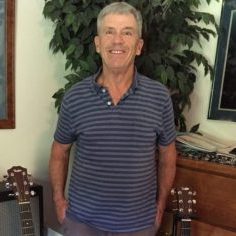 Ron
Grants Pass, OR Great Instruction! Customer service the best I've found. The variety of instructional materials is great from pure technique music to timeless classics in a variety of skill levels.
Giselle Pyfrom
Bahamas I love this website. I found it when searching for Carter-style arrangements - and I am now completely hooked. Working my way through the Rhythm tutorial section right now - which I am enjoying. Finally seeing some improvement in my playing.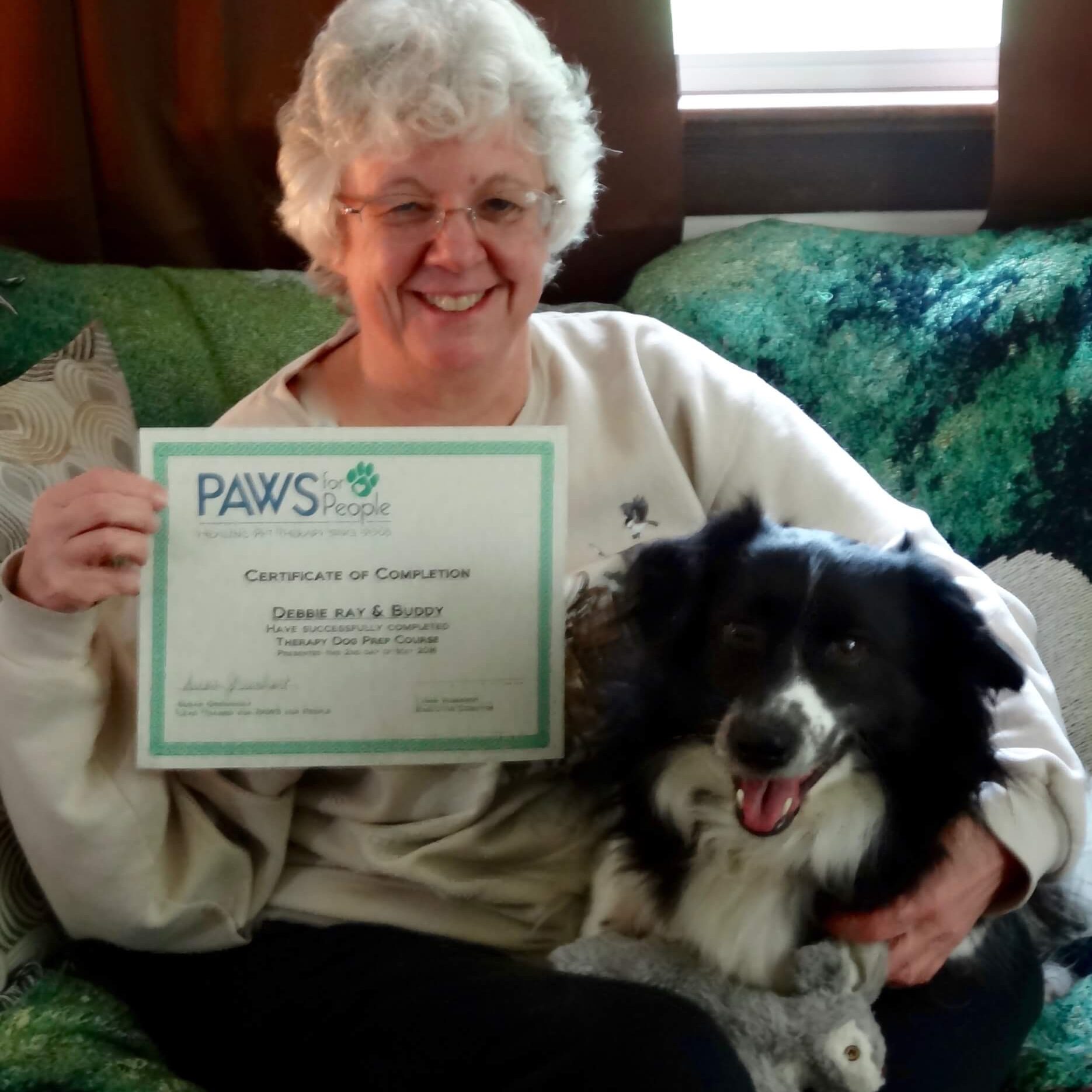 Debbie Ray
Cochranville, PA I'm starting my 2nd month as a premiere member.... hands down - best $200 I ever spent. I played guitar a little when I was in high school, but then "Life Happened" with college, family, jobs... the guitar just sat in the Living Room for about 40 years. A couple of years ago, I picked it up.. and quickly got "addicted" again. I've always loved the old hymns, classic country, and southern gospel songs. When I came across a couple of Ryan's lessons on YouTube... I was skeptical at first -- A young guy teaching Carter Style, cross picking, Hank Williams -- not likely! BUT - I was pleasantly surprised -- Exactly what I was looking for. I was hooked. Thank you God -- for still makin' 'em like Ryan and for this crazy thing called the Internet. Never would have dreamed I'd be taking guitar lessons again at my age. I wasn't blessed with much musical talent... I'm a forever "wanna be". But the tips of my fingers are nice and callused and I'm enjoying playing guitar immensely.

Shawn Davis
Dallas, Texas I went back and forth deciding which online guitar to go with( there are several). But I finally went with this one and am very pleased. Ryan goes very slow and covers every aspect of learning to play. I also like the fact that he responds quickly to my email questions. He is very helpful and very accessible. Now he has kicked it up a notch with his new video upload where you can upload yourself playing so that he can give you pointers. If you are serious about learning to play the guitar, give him a try. You will not regret it.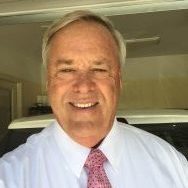 Bobby H.
Alabama I greatly appreciate your teaching techniques and personal help! You explain so well, and you create an enthusiasm through your awesome arrangements! I learn correctly and productively under your instruction, and that contributes to growth and mastery of skills! Thank you!!!!!!!!!!
John Nolte
Ellison Bay, Wisconsin I've tried many online sites. I like Ryan the best as a my Bluegrass teacher. His price is very reasonable. His style is lay back, easy to understand and he responds to questions. His site works perfectly and he has a tremendous list of selections is various venues and complexities. Tab is good, videos are clear and easy to understand. PLUS He provides free lessons and will even work one up based on an email request. I would recommend him for sure. I only wish I could learn faster.
Bryan
Laurel, MS I have been a premier member only a month and have enjoyed learning new songs. I enjoy the song selection and Ryan makes it easy to follow. I have needed help and he has given me the answers.
Steve Davis
Millville NJ Premier Membership at Music With Ryan. I always wanted to play bluegrass music. I pick up getting started with bluegrass guitar by joe carr around this time last year. 2 months ago I found Ryans Whiskey Before Breakfast Lesson on youtube and started spending time on the site. The first thing ryans teaching did for me was bring pick direction to my attention. I also never used a metronome until I started learning from ryan. Most of all I like the music here and the way he arranges it and teaches it.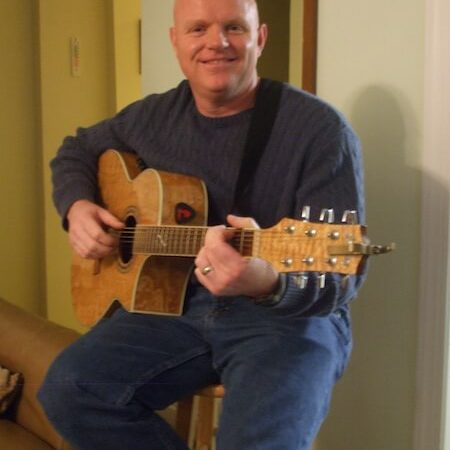 Mike Booth
North Carolina I have tried several guitar lesson programs in the past and I have to say that Ryan is the best one I have ever had. Every video is done in such a way as to be simple to follow and easy to learn. His teaching is slow and methodical which really helps someone trying to see what he is doing. His is the best teaching method that I have ever seen! I can't recommend it highly enough!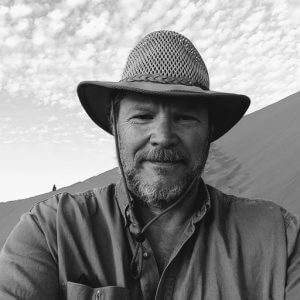 Michael Pottinger
Cape Town, South Africa I have tried several online guitar lesson sites and none of them are perfect. A common hurdle is what I might call approachability/accessibility. It is simply very hard to replicate a face to face experience. Ryan does this about as good as anybody. I cannot quite put my finger on exactly what he does differently, but he makes the lesson content very accessible. That is one thing that sets him apart. Another is the type of music and songs he uses to convey the lessons. Maybe not everyone has the same taste in music. Many classic and timeless tunes that you won't find anywhere else. I would definitely recommend giving his site a try.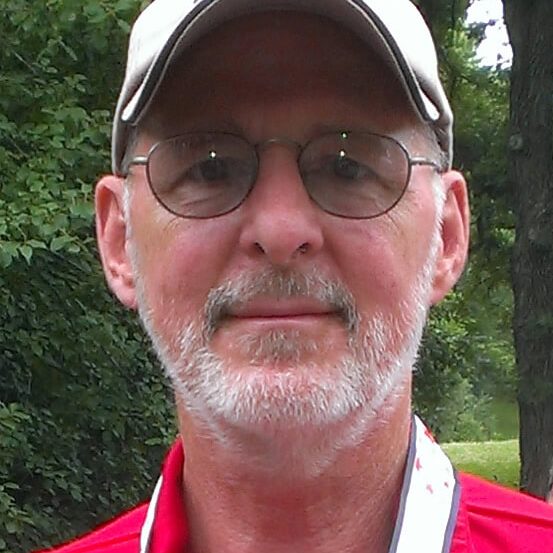 Tony
Apple Valley, MN I played guitar as a teenager but didn't keep at it. Ten years ago I took up guitar again. Several times over that period I attempted to get going using various online sources. Each time, I'd partially learn a few tunes but never knew what to work on next. I wasn't making progress, and my interest fizzled. Since I discovered MusicWithRyan.com, things have been different. The Guitar eCourse101 was a great quick refresher. The copious tabs and video lessons are varied and entertaining, and the videos are always available when guidance on how to play a particular passage is needed. The outstanding Rhythm Course is helping me improve quickly. If I can learn to play those progressions cleanly, I'll finally have some chops! Ryan communicates willingly with site members, and he makes new material available on a weekly basis. MusicWithRyan.com has been a pretty good deal for me.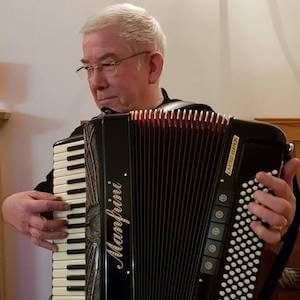 John Mullen
Fife, Scotland. UK I am an accordion player and I've tried guitar many times over the years but all to no avail. I knew tons of chords but apart from a few simple songs I didn't know what to do with them. Now that I've retired and discovered Ryan's site I have taken up guitar again. I have to say that Ryan's teaching method has helped me to understand what chords are all about and how the fret board is laid out. His teaching method is so relaxed that I feel relaxed when I'm learning. No pressure.  In between learning some theory there are tons of fun tunes and songs to learn with detailed explanations, tabs and video. It doesn't get any better. If you really want to learn guitar then this is the place to come. Kind regards to you Ryan, John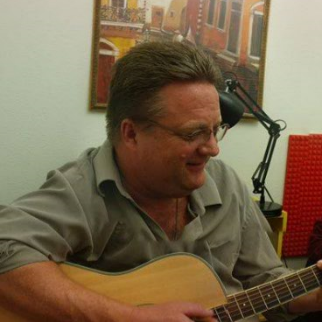 Jim Hartzell
Reno I've only been a premier for a short amount of time. I'm an advanced beginner/ low-end intermediate player that can play many jam favorites at a very basic level. With Ryan's help I'm now easily adding runs and fills and my leads are sounding awesome! It's a great feeling to hear the others in your jam say things like 'nice' and 'wow' during your break. Now if you can only teach me how to have more time to work on all the stuff I want too..... 🙂 By far the best investment in my musical journey I've made. Thanks, Ryan!
Marty
What I really like about Music with Ryan are videos. I like that I can slow the video down to see what he is doing. I feel that Ryan is very clear with his instruction and the theory behind it. I have been on 2 other instructional sites and feel this is the best one for me. My next step is to take lessons. Cant wait!
Marvin Minton
Phenix City, AL I love Ryan's teaching. I play as a hobby and never intend to perform. I like that I can study in the area's I want for as long as I want and when I want to move on to something else I can just browse through the site until I find something that interests me.
Dee Gregory
Kernville, California Ryan, Thank you so much for your lessons. I find the tab, video lessons and back-up to be extremely helpful. I have been playing the guitar for years and have just recently started playing solos. I feel grateful that I found your web site and with your help, feel I am finally understanding the guitar more as well as playing better.
Donnie Smith
Gulfport, MS I'd just like to say I've tried several different teachers online and was really about to give up and put my guitar back in the closet. Then I came across your site on YouTube. The first song I bought was Amazing Grace Carter style, I was hooked! I've enjoyed "Are You Washed in The Blood", "Me and Bobby Mcgee" and "Blue Eyes Crying" just to name a few. What I'm excited about is that your site has a lot more songs to learn! Your way of teaching is easy to follow along with too. It's also nice you can go at your own pace. I can now sit with my family and friends and actually play songs that they can sing along with. I feel like it's the best guitar teaching program online!
Jerry Martin
Oregon I have been on the site for a little over a month and have already gained a great deal from it. I play at what would be considered an intermediate level, been at the Bluegrass flat picking now for six years. In the past I have spent time on four other sites for instruction and a couple are very good and a couple not so. Ryan's site IMO is very worthwhile to spend time on, I have been able to learn 3 tunes this past month I was interested in and had not been able to find tab or lessons for. I feel Ryan's instruction and teaching methods are valuable for someone at my level, sure there are more elaborate arrangements out there on some things but the basic bones of the music is what I need to learn. Not a showcase of a hot guitar player demonstrating something I can in no way grasp. I have been on a couple sites where after viewing the teacher play the full arrangement at speed, I felt like quitting!! It actually discouraged me to a degree. Now I have improved over the years and enjoy the greats but need instruction at a level I can learn from, once I have the basic melody and sequence of a tune down pat, I can embellish it on my own as time goes by. Ryan's site gives just such instruction, good and clear, easy to understand as he works thru the tab and shows the difficult parts step by step. I feel for the price per month, which is less than one half hour lesson at a studio it's a great value. I used to take live lessons and by the time I got home I had forgotten a lot and needed to wait a week to ask again. Now I can just look back and get it straight........ So for me, it's working and I enjoy the site a great deal, haven't gotten up the nerve to send a video yet but someday...... Jerry
Dave Davia
Ryan is very thorough, he answers every message I send him, no others do this. There are hundreds of great video lessons. I'm very happy here!
Ronald Hancock
Winchester, KY Hey Ryan, I really enjoy your site. I've been a picker for many years and especially love bluegrass. Your tabs have added a whole new dimension to my picking. I look forward to your new additions each week. There is something for every ability level, Thanks, Ron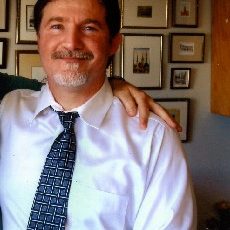 Tom Foster
Danbury, Ct. Ryan is a gifted teacher, His " Breaking Down" of each tune, is excellent. He gives easy to understand tips. Choice of material, for example, spicing up your rthym playing is excellent. More then worth the price! Make that 5+ stars Now if you can only teach me how to have more time to work on all the stuff I want too..... 🙂 By far the best investment in my musical journey I've made. Thanks, Ryan!
Paul G
PA Ryan your courses are fantastic, in my musical world, you are the best. I'm into country and bluegrass music so it fits me good. I like the way you explain what you are teaching, it makes it easier to learn. I'm 70 years old and not too old to learn and you make it easier. Thanks, Ryan and keep up you A+ teaching.
Charles Thompson
Three Forks, Montana I've been playing fingerstyle guitar for 25 years, primarily blues, but enjoy all types of music. Such a great site to pickup arrangements without the need to arrange myself. Also nice teaching style and I highly recommend for players of all levels.
Yi
China Hey, Ryan, Thank you for giving me your wonderful guitar courses. It is such a great pleasure to learn music from you! About a month ago, when I happened to viewed an episode of your course on Youtube, I decided to learn guitar with you, because your clear and patient instruction enabled me to follow your instruction easily. I already feel guitar and your video course already an indispensable part of my life!
John Jones
Richmond, Virginia I find the Music with Ryan site to be very well organized, easy to navigate, and loaded with useful content and instructional material. The audio and video is high quality and clear which makes the learning experience so much more productive. Ryan has a smooth, patient teaching style that makes it easy to digest new concepts and techniques. I think this is a really good site to improve your guitar playing expertise.
Michael McMillin
Linville, NC As a premiere member, I would highly recommend Ryan's site to anyone who wants to improve their play. The song selections are great, and his arrangements are well thought out and taught in a manner which is helpful and fun.I really enjoy my time hanging out and learning with Ryan!
Mike
CA Ryan is probably one of the best guitar teachers on the web. His videos are dynamic and complete in the explanation of how things are done. His tabs are super helpful and he is always there to answer questions regarding the material. Five stars for sure!
Tim
McMinnville, TN I have been taking lessons locally for 3 years from 2 different teachers. I had an hour with each one once a week. I stumbled upon Ryan while surfing through youtube. I went further to check out his website and decided to sign up for the free membership. After one week I decided to sign up for the premium membership and quit my two local teachers. I have learned more with Ryan in a month than I was able to learn in two years taking lessons. Ryan has great teaching method. He takes his time and he is easy to follow and understand. The music lessons are a good mixture of songs and it doesn't get boring. I learn a new shape and new tricks with every song. Lessons with Ryan is more than worth the money. Whether you are a beginner or intermediate or advanced Ryan has something for everyone.
Kevin Moran
Ryan is a terrific teacher. Does a nice job breaking down the lessons bar by bar and resonating with the student on the technique whether beginner or advanced.
Ron Hoffman
Eden Prairie, MN A valuable tool for progressing on my six-strings. Ryan's approach is thorough with outstanding attention to detail. He is responsive to his members and prolific with new material and individual requests. As a new member, I couldn't be more pleased!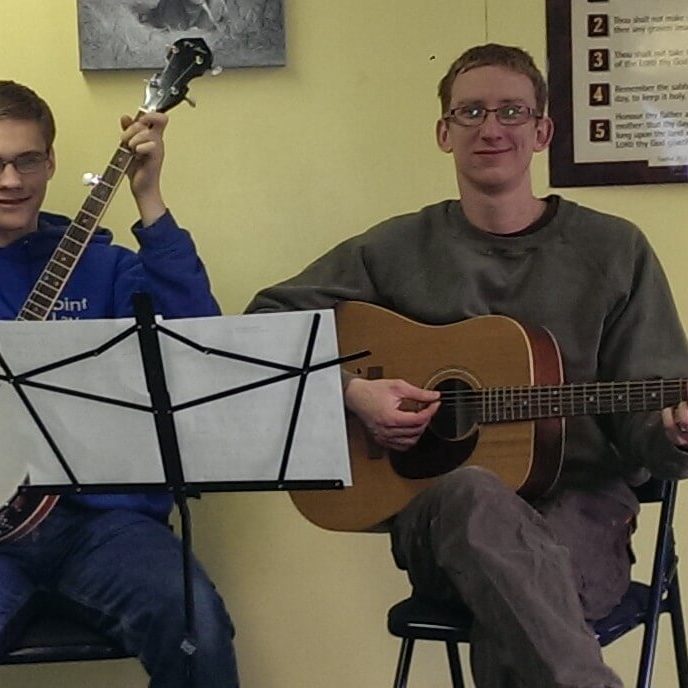 Chad Bernick
North Slope, Alaska This is a fantastic course and let me tell you why. I'm a full-time working husband and father of five. I'd been dabbling with the guitar in the evenings for about 18 months. I'd learned how to strum a few chords and put a few tunes together, but I got stagnant and made little progress. I didn't have a good grasp on THE BASICS. Once I purchased the Beginner Guitar Ecourse 101, my guitar playing improved by leaps and bounds. The combination of resources contained in this course is wonderful. I needed knowledge and someone to help me pace things. I needed to hear the tunes at different tempos and a standard on paper. WHAT I NEEDED WAS A TEACHER and Ryan has provided that plus the tools to apply myself. I'm getting into the third lesson after a month now and the whole family can see my added confidence and skill. I still have nine lessons to go and can't wait to see how well the improvements will be six months from now. You won't be disappointed if you get the course, follow the instruction given, and practice. This is a solid setup. Thanks, Ryan for putting together a great package!
Merle
Roy, Utah I like this site because Ryan puts music in a different perspective. If you are young and just starting, or on the road in a band, or just want to start all over again, it's kinda refreshing to go back to what I really needed. And that was to come back to the basics of learning what I did not know while playing for such a long time, although I did play in front of people, but it was the G D E stuff, chords. So I was looking around the web and I stumbled across this site. Glad I did...Oh! Plus the customer service was great!
William Gazdik
Chiangmai, Thailand A new door has opened. In the not too distant past I had two different guitar teachers that gave up on me. You see, I was a lousy student. They wanted me to learn what THEY wanted me to learn. But, I just wanted to learn to play songs/tunes. Since I'm now a premier member I can pick and choose ANY song I like. I don't answer to anybody and now I don't practice a set time every day, but, just play my guitar as long or as little a day as I like. Thanks Ryan!